The Stewardship Cycle
"Almost innately, we protect what we value."

- Judy Butcher, CEO, EarthWonders LLC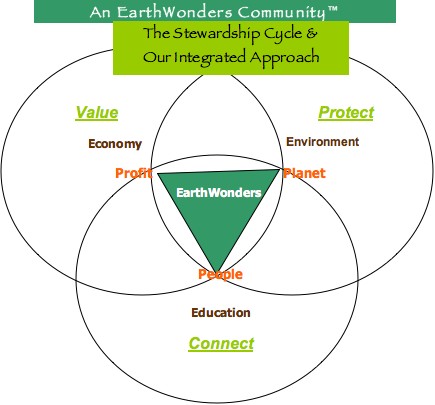 Several recent national polls show that over 70% of respondents believe they should do more to protect the health of the environment but they don't know how. As EarthWonders has grown, we've seen firsthand that as people connect to nature they change what they value and how they value their own health and the health of all living things. It is a natural tendency to protect what we value. Our integrated approach of connecting (or reconnecting) people with nature often helps them align values and priorities and consequently make choices that exhibit these new or renewed values. With an emphasis on people, profit (ours and our clients) and planet, this is the EarthWonders Stewardship Cycle™.